Take a journey with us to see the sights and sounds of the 2023 Wake Forest Chamber Choir Tour as we made our way through southern Spain and Portugal. All of this was made possible by a generous gift given by Frank '61 and Kathy Bragg '62. The Wake Forest University Chamber Choir brings together talented, ambitious student-artists, inviting members to make individual aspirations secondary and to work together for a greater collective vision. Along the way, the experiences of international travel bring opportunities for new learning, reflection and relationship. Every city, every performance and every interaction elevates creative and technical excellence, emotional and mental wellness, and a commitment to Pro Humanitate through a shared passion for artistic beauty.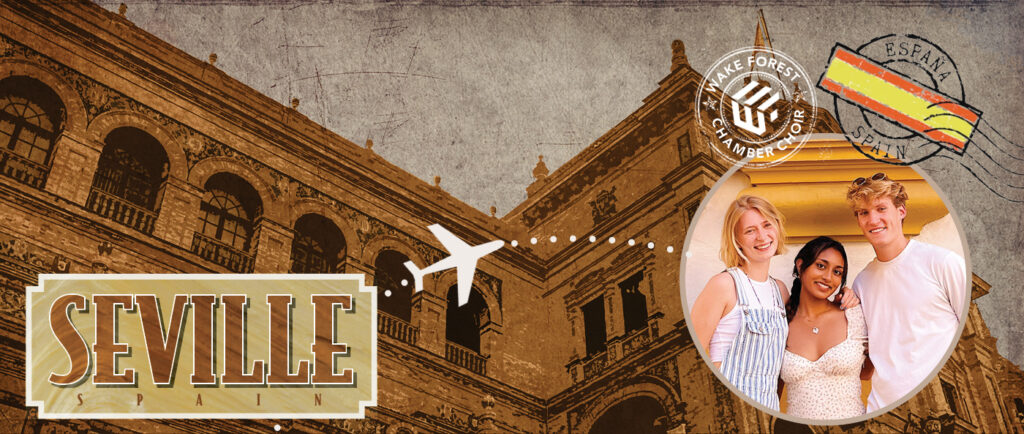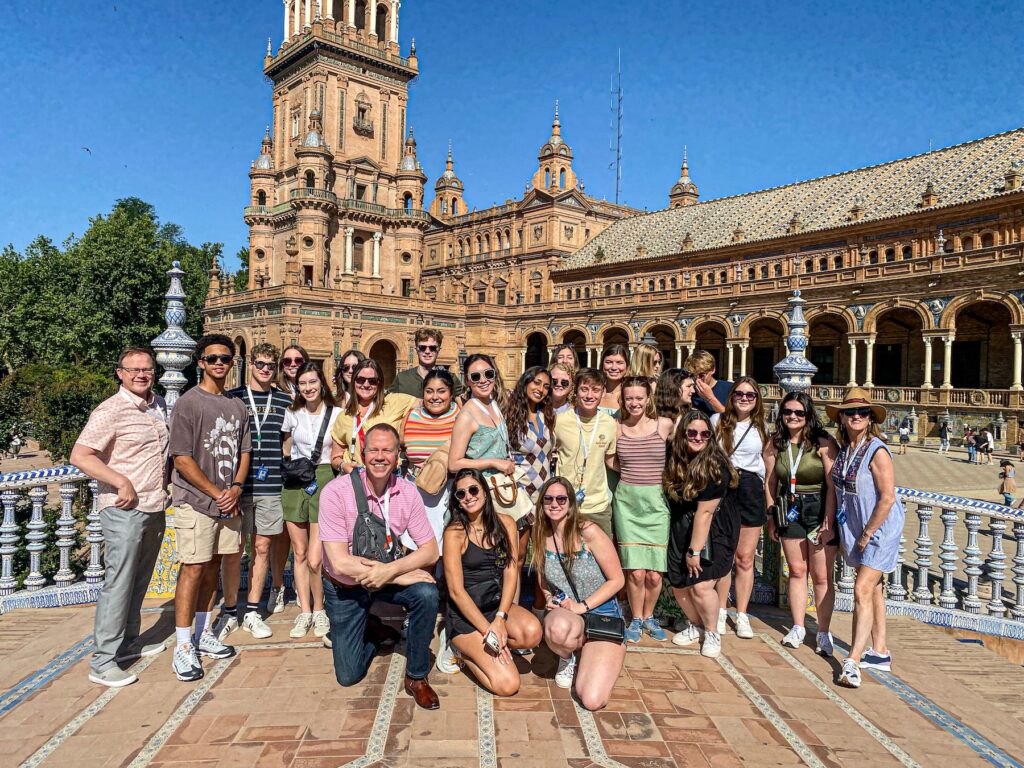 Hear from the students:
Isabel Cali '26
Dallas, TX
Major: Engineering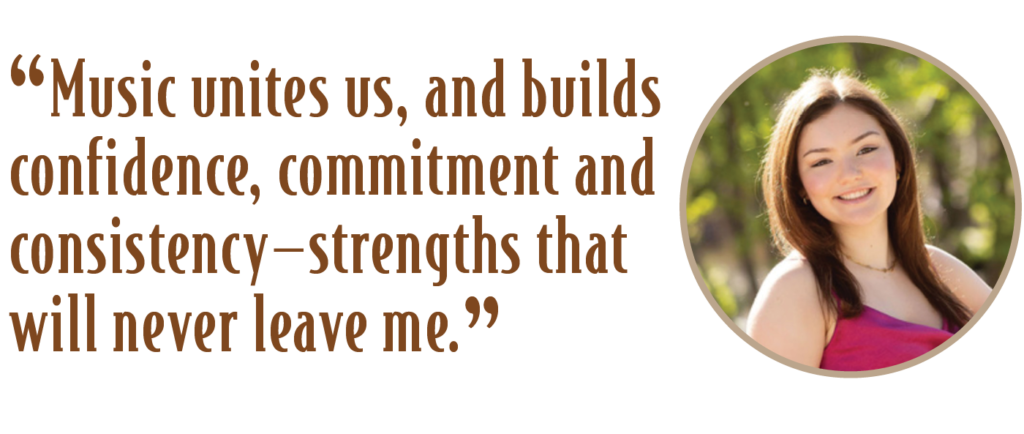 "I am grateful to choir for bringing me into relationships with people I never would have known otherwise — it has totally opened my Wake Forest experience and enriched it in such important ways. Music unites us, and builds confidence, commitment and consistency — strengths that will never leave me. And finally, I think we benefit the entire community. Students and other Wake campus members tell us how much they love and appreciate what we do — it matters and makes our campus more beautiful."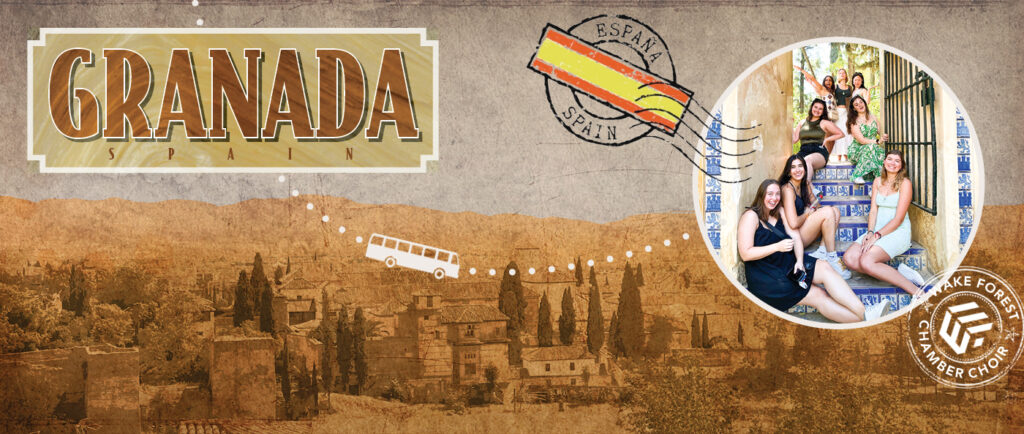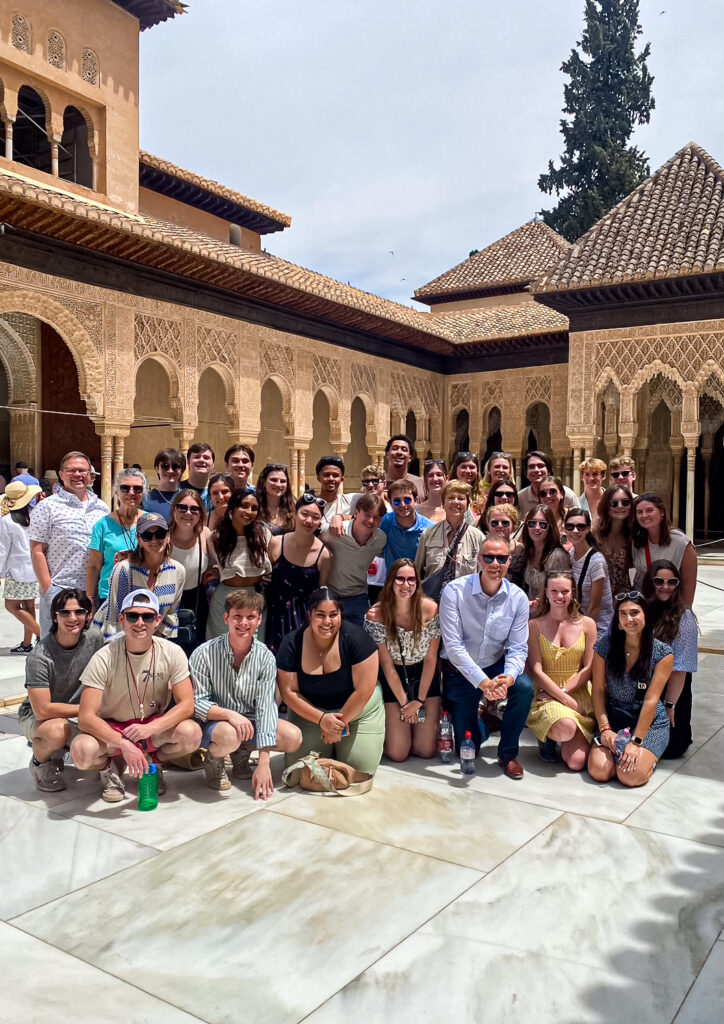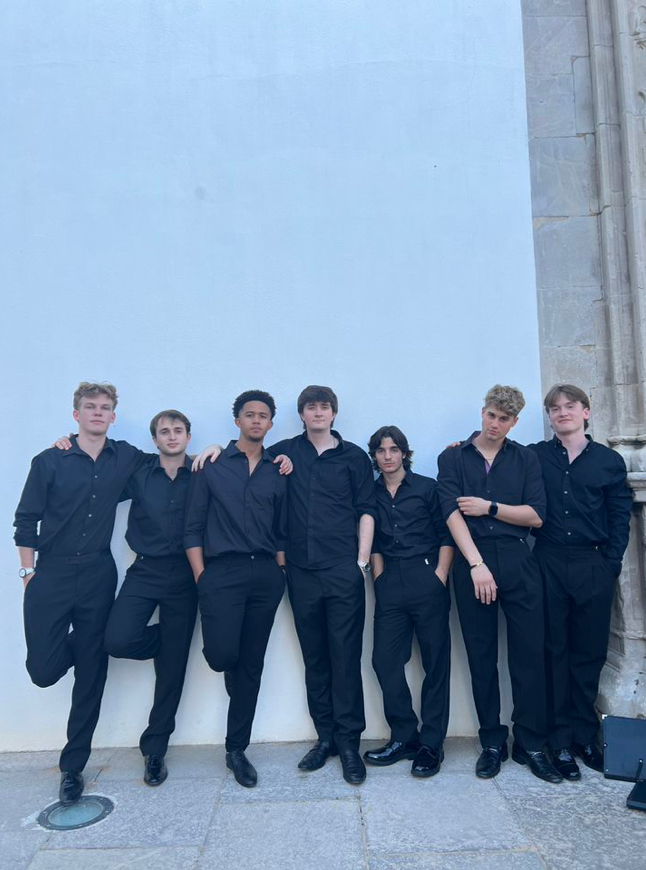 Hear from the students:
Tori Cascone '25
Berlin, CT
Major: Health & Exercise Science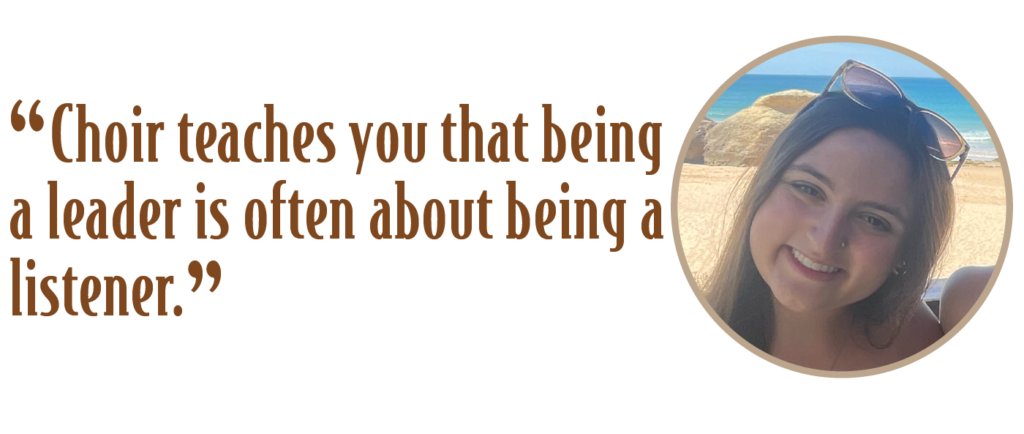 "I have always been invested in STEM –I love the sciences and am pursuing a degree in Health and Exercise Science. But music has always been a source of joy and bonding with others for me. I am so glad I had the opportunity to attend Wake (thanks to a Leadership & Character scholarship) and to myself in the arts. Last year, I had the opportunity with Chamber to sing Haydn's Creation with the Winston-Salem Symphony. It's an amazing piece of music. Then, this past year, I studied in Vienna and got to see the original piece of music in his home and then saw where it was first performed! It was an incredible connective experience.
Choir is a place at Wake where I really feel seen. And I love the learning that we lean into outside of the classroom – that is not a requirement, but a personal commitment. Choir teaches you that being a leader is often about being a listener. You don't join choir to be a soloist – you join choir for the community and for the collective creation – it's powerful. I don't do it for my resume, I do it for my well being. But I also know it will differentiate me and will grow me in a very unique way."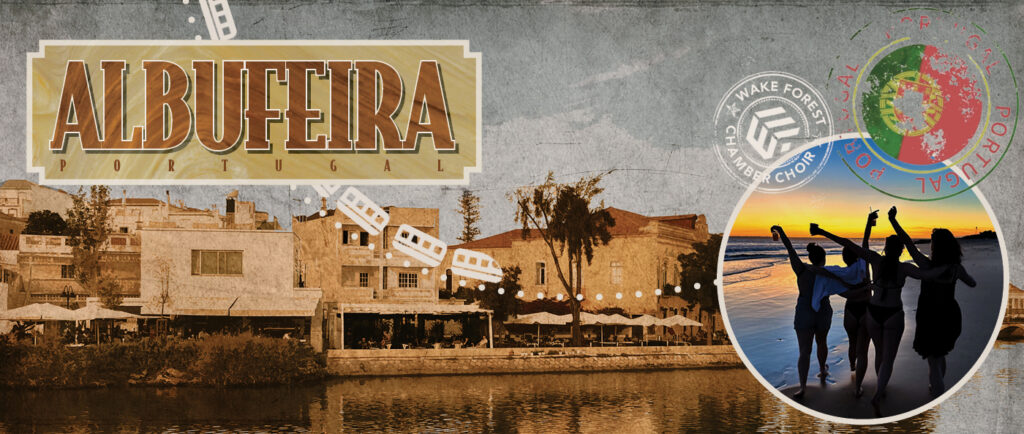 Hear from the students:
Harrison Abromavage '25
New York, NY
Major: Chemistry; Minor: Economics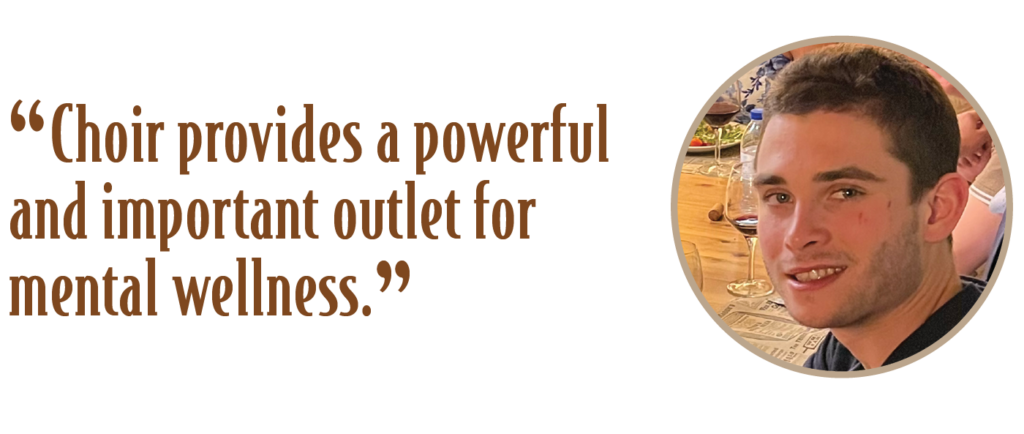 "I really value the diversity of friendships that choir has brought into my Wake Forest experience. I started in Concert Choir, and saw the elevated difficulty and complexity of Chamber Choir and decided I wanted to take on that challenge—I could also tell that the Chamber Choir shared a close bond, and I thought that would be special to be part of.
Choir provides a powerful and important outlet for mental wellness and it also provides a way to work creatively, emotively, and collaboratively—all such important counterbalances to traditional classroom learning. Choir also builds confidence in taking on a challenge—on your own volition—and achieving something that is creatively and intellectually difficult.
Choir develops well rounded, open and passionate humans with a drive to elevate humanity. It constantly teaches us history, numeric values, rhythm, work ethic, accountability. If that isn't the engaged liberal arts, I don't know what is."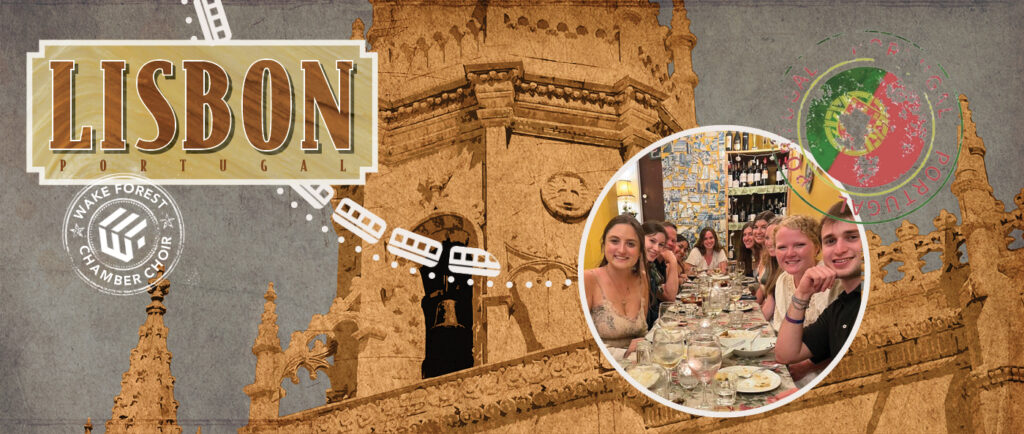 LISBON
As our tour drew to a close, it was evident that something essential had transpired between the choir members. They were no longer mere classroom acquaintances—they were individual artists performing together as one cohesive whole. The students became a powerful team with a single-minded focus to serve and share their music, and to display artistry that would move them and their audiences. It was evident their week together had formed memories that would last a lifetime.
The final concert in the Museu Nacional de Arte Antiga was an evening the students will never forget. Their artistry came alive with synchronous breaths and phrasing, rich tone color and sensitive dynamics. Conner Milstead encapsulates the concert experience of our final evening together in Lisbon:
Conner Milstead '25
Linwood, NC
Major: Computer Science; Minor: Mathematics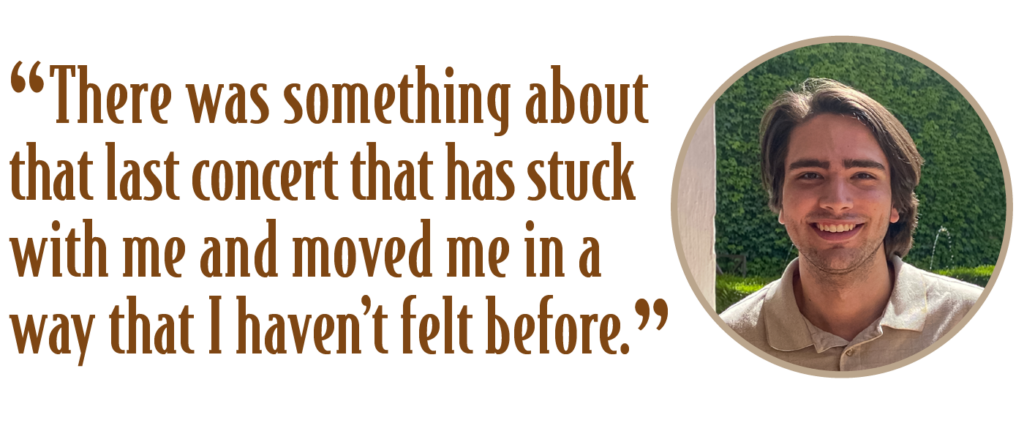 "I remember getting this feeling while we were all singing, it was like a sense of togetherness and unity, and I was almost overwhelmed with the beauty that we were able to create. I really think we were able to put aside individual voices for the betterment of the group. There was something about that last concert that has stuck with me and moved me in a way that I haven't felt before. It showed me why I love to sing and be a part of a choir, for moments like that."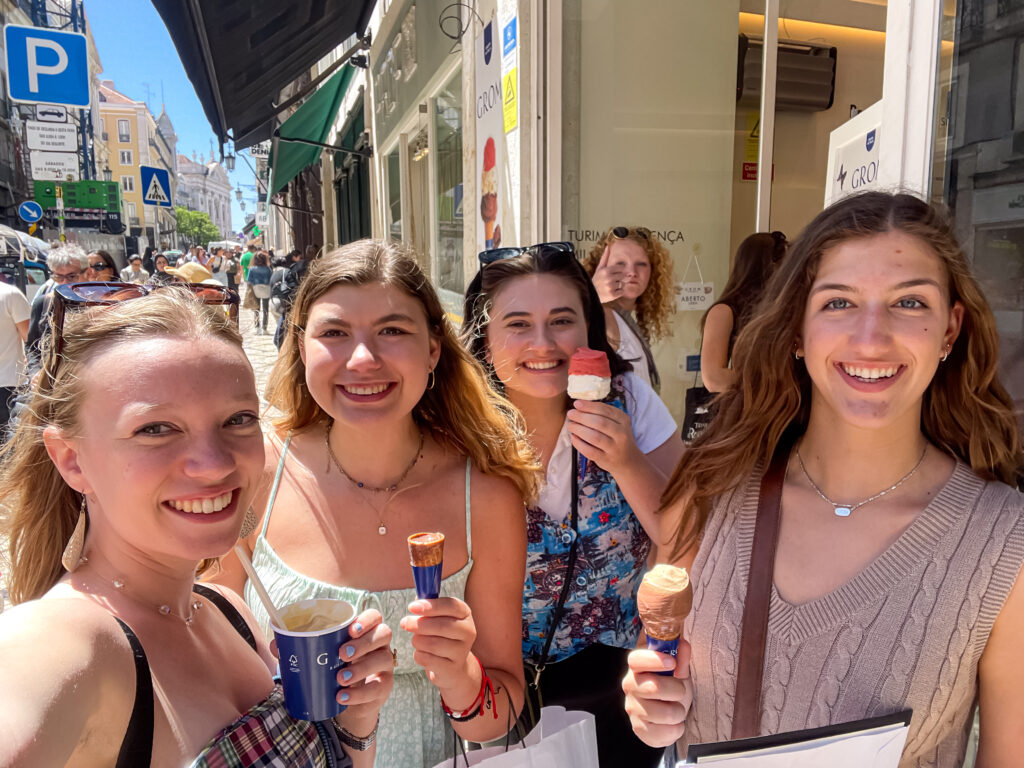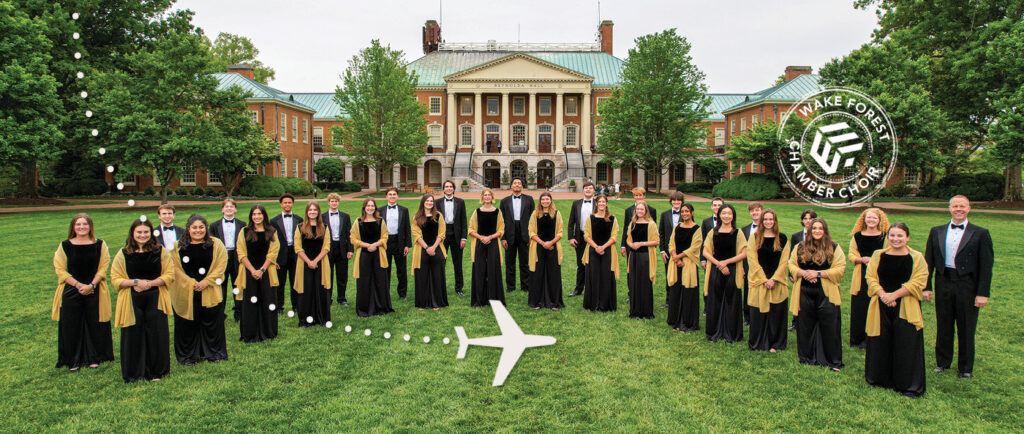 Baccalaureate 2023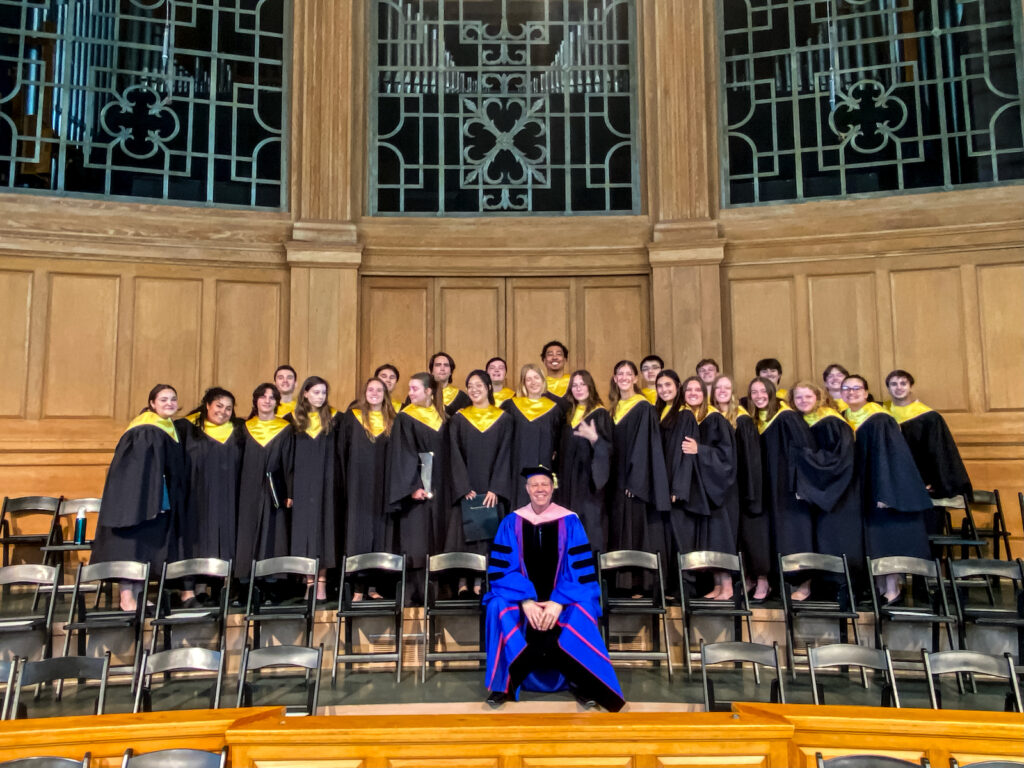 Commencement 2023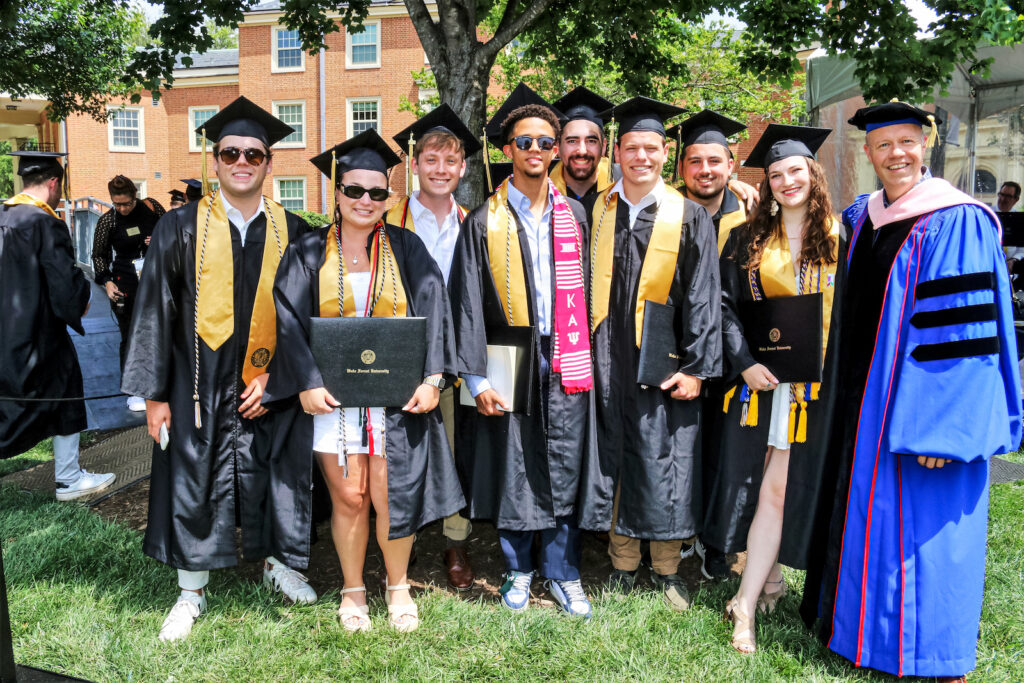 ---
Support the Choral Program
The Wake Forest Chamber Choir Tour in 2023 is made possible by alumni, families and friends who share our vision. Wake Forest alumni Frank '61 and Kathy '62 Bragg P '88, P '90, P '93, P '97, GP '20, GP '23, GP '24, GP '25, GP '25, GP '27, have given a $1M gift to endow The Thane McDonald Wake Forest Choir Tour Fund.This generous gift initiates an effort to build a $3.5M fund that will allow students participating in the University's Chamber Choir to take their performances across the U.S. and to international locales without concern for cost.
Please consider a gift to support this growing movement of artistry, collaboration, leadership and creativity. Please reach out to Beth McAlhany mcalhabd@wfu.edu (336-209-4272) for a conversation about your ideas and interests.
A message from Frank and Kathy Bragg:
"Kathy and I love Wake Forest. We are grateful for our wonderful family and friends, mostly all Deacons, and for our good fortune. It is a satisfying chapter in our lives to be able support things we love. We are deliberate in our giving and we look for unique investment opportunities that will add value in a creative way.
Kathy and I met in 1958 as members of the Wake Forest chamber and touring choirs. The joy of singing choral music with a special group of talented students under the direction of doctor Thane McDonald was the highlight of our college experience. And yes we were married in 1962 and the Wake Forest choir was the origin of our life journey.
Our gift directed that annual distributions be made in perpetuity for the support of the touring choir, and that the Fund be officially named in honor of Dr McDonald who served Wake Forest choirs for 34 years. We are hopeful that other former choir members and friends will join us in perpetuating this exceptional experience at Wake Forest."
—Frank '61 and Kathy '62 Bragg P '88, P '90, P '93, P '97, GP '20, GP '23, GP '24, GP '25, GP '25, GP '27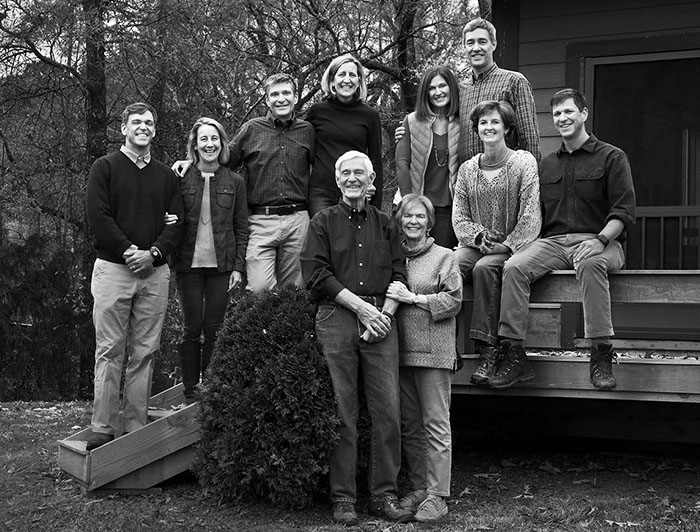 More performances from the tour
---
Contact
Contact us to learn when we will be touring in your area, or to find out how you might help support future annual tours.