Main Content
The Arts are alive in every corner of campus, with new events happening every week. Whether you're into hip-hop or abstract painting, poetry or puppetry, ballet or Balinese gamelan, we've got you covered. The Arts are for everyone.
Featured Virtual Event
"Explorations of Self and Curating Black Art"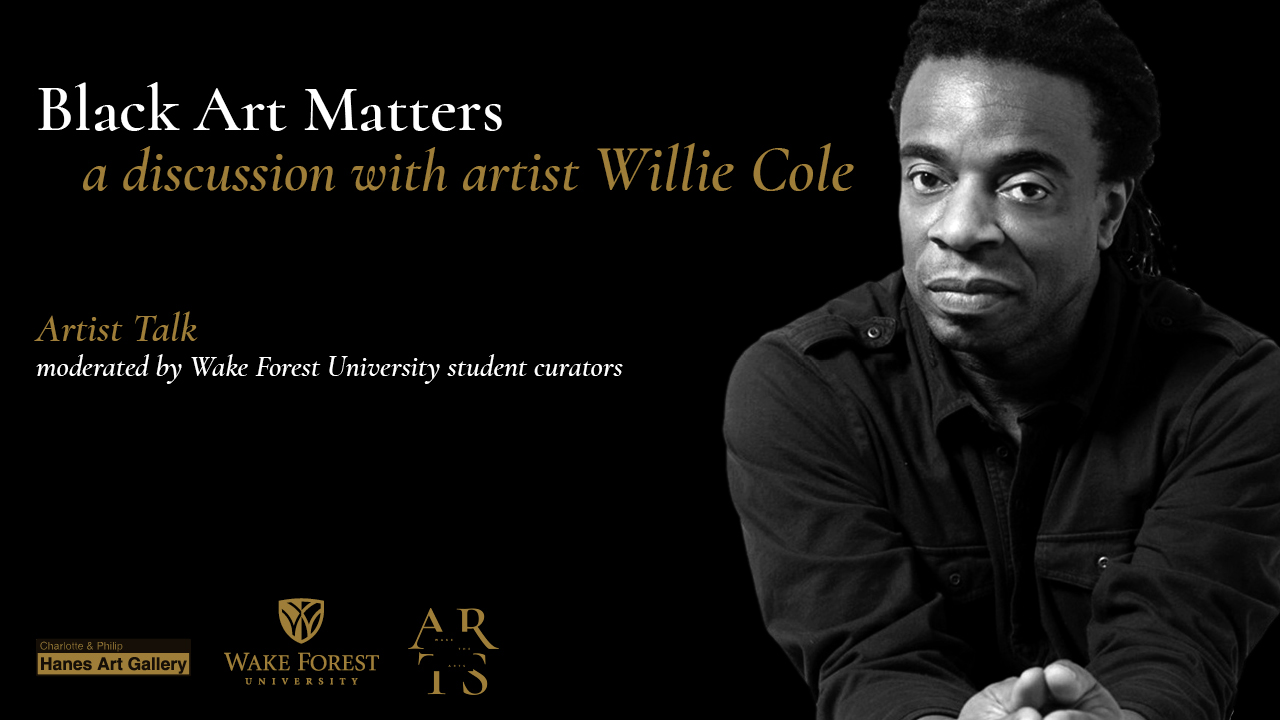 "It's hard to say BLACK LIVES MATTER without recognizing the value of graphic representation. After all, a people's art is a record of a people's existence. This is why BLACK ART MATTERS." -Willie Cole.
Please join
Hanes Gallery
in welcoming artist
Willie Cole
for a virtual discussion of his campaign, "Black Art Matters", and our exhibition,
Explorations of Self: Black Portraiture from the Cochran Collection
, currently on view. Mr. Cole will discuss his own artistic practice, how it has been impacted by isolation in the Covid-19 pandemic, and the importance of recognizing and discussing Black art and artists, a theme embodied in the current exhibition.
Exhibition Interns Sarah Comegno and Jacqueline Dishner will introduce Mr. Cole and the event, as well as moderate questions from audience members, and those provided by students who curated the exhibition in the spring of 2020.
Explorations of Self:
Black Portraiture from the Cochran Collection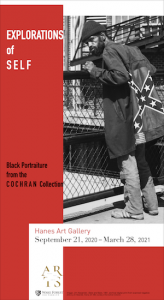 September 21, 2020 – March 28, 2021