Wake the Arts to collaborate on the debut of 'ArtCities'
Main Content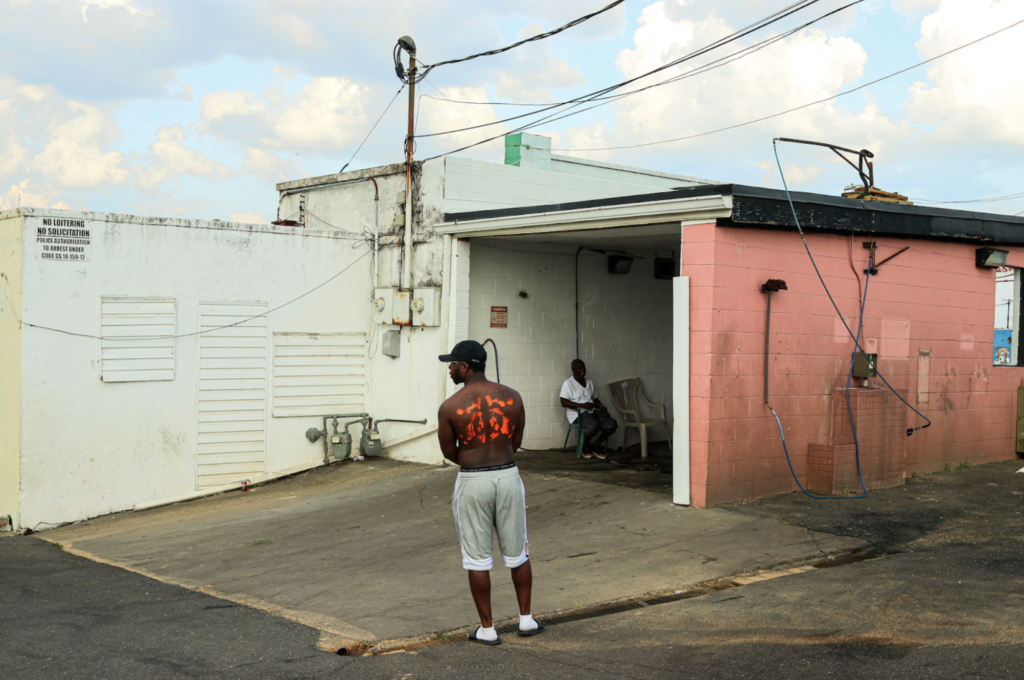 Wake Forest University is collaborating with a new organization, Guilty by Association (GBA) that is dedicated to raising visibility for underrepresented artists nationwide.
Five artists, representing Winston-Salem and Greensboro, will be the first featured at the launch of ArtCities online presence on Dec 10.
In collaboration with Wake the Arts, the artists were selected to spotlight a breadth of regional talent. Each will have a presence on GBA's website, which provides an opportunity to gain exposure to a national audience.
Graduate students in Wake Forest's Documentary Film Program are working with GBA to scout, write, and photograph artists and works for an online ArtCities showcase. They are also producing a short film exploring how the artists work in their neighborhoods.
"Wake Forest has been an active local leader in supporting the arts in our local community, and we are thrilled to be the first partner for ArtCities. This is a unique opportunity for our students to make connections beyond the campus," said Jennifer Finkel, WFU's Curator of Collections.
GBA was cofounded in early 2022 by Derek Wiggins (a digital marketing executive) and Karen Wong (former deputy director of NYC's New Museum). GBA has sought out university partners in cities where artists are often overlooked based on their geographical location. The intention is to bring greater exposure to these cities while also building pipelines for cultural content creation by employing student talent.
Opening reception "ArtCities House Party" is December 11, 3-6pm. Read more
---
The five artists representing ArtCities Greensboro/Winston-Salem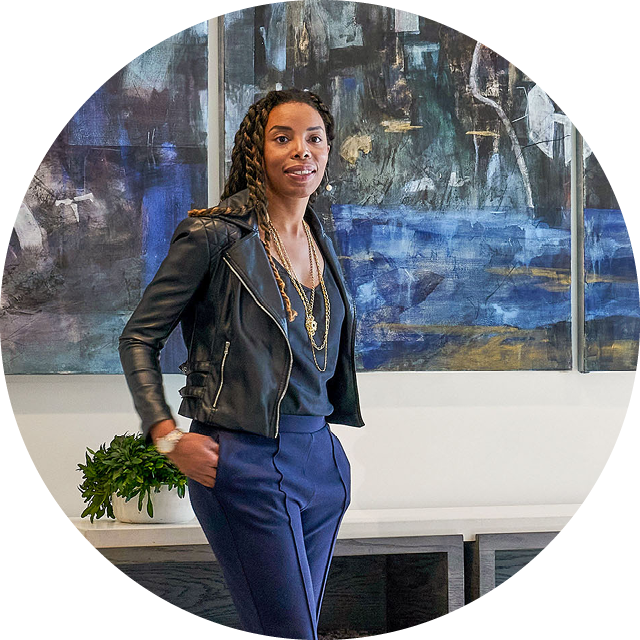 Krystal Hart
Krystal Hart's work is an immersion of regional materials such as soil, minerals, metals, and pigments intermingled with man-made materials to explore the human condition. A Greensboro native, Hart's work reveals the layering of culture and tradition, loss and hope. Interwoven with both personal life experiences and the stories of others', she explores the dichotomy of our delicate existence.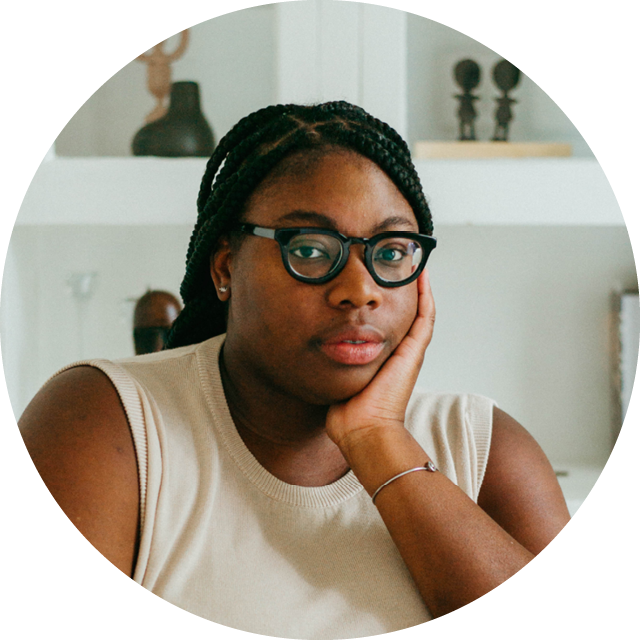 Ashley Johnson
Ashley Johnson is a writer, entrepreneur, and multidisciplinary artist whose work centers on the Black experience and her identity as a Winston-Salem resident through her photography, textiles, and woven masks. Johnson creates performative photographs, in which her camera becomes an instrument of the Black experience, and the internal and external characteristics of Blackness. Her work neither imposes nor proposes a solution. It only intends to foster a space in which Black women find comfort and gentle curiosity kindles in other audiences.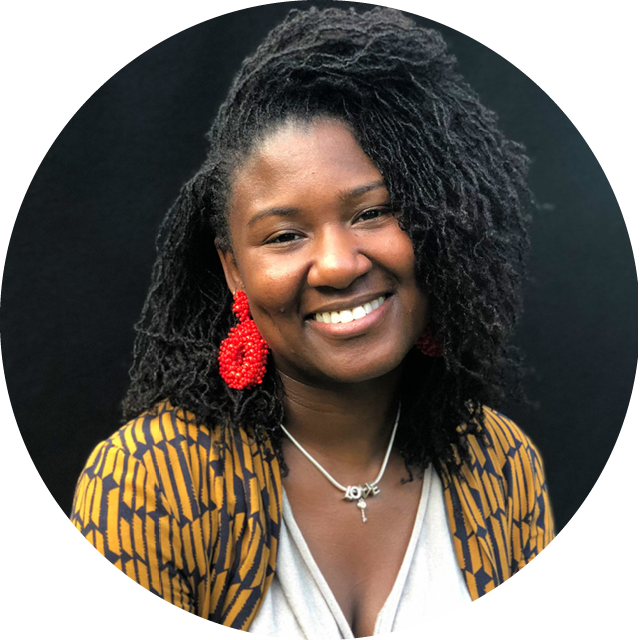 Lakea Shepard
Being raised by a sculptor and mechanic paved the way for Lakea's journey to "head sculptures." Lakea is a sculptor, mixed media designer, and milliner who draws inspiration from personal experience in Winston-Salem to create works engulfed in the universal emblems of Blackness. She is drawn to traditional African techniques like weaving, beading, basketry, and manipulating materials to bear human emotion. Her infamous masks allude to slave masks as she constructs them to portray the suffocating contemporary oppression of Black people. Bead by bead, her work is covered in symbols intended to convey the experiences of Black America, an acknowledgment to heal the wounds of her community.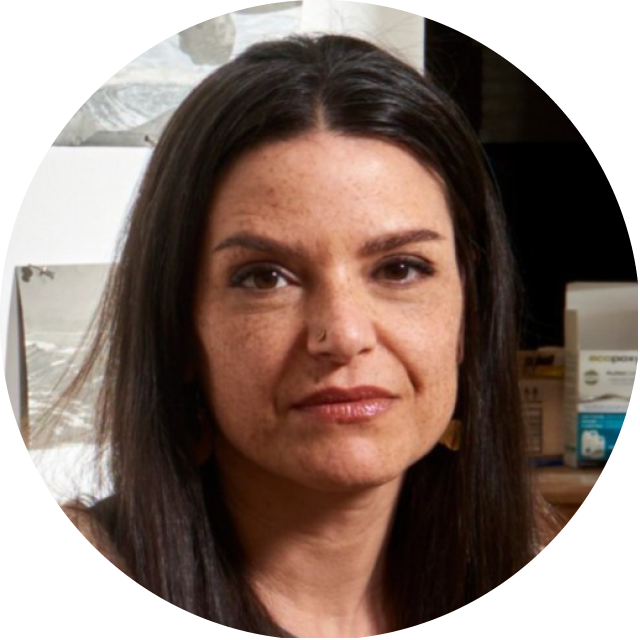 Mariam Aziza Stephan
Mariam approaches her work from her lens of a first generation Afghan-German American in the depiction of aftermath into formless landscapes. Using ink and oil, Miriam creates rhythmic blemishes, marks, and streaks to visually represent the sounds of grief. She treats her landscapes as portraits, carriers of scars ensuing from political, psychological, and environmental upheaval. These abstract terrains personify human bodies conjoining with unrecognizable geography to create inseparability between humans and earth. Miriam creates this parallel to mirror what is valued and dissipated and to memorialize our environments and remind us of our shared losses.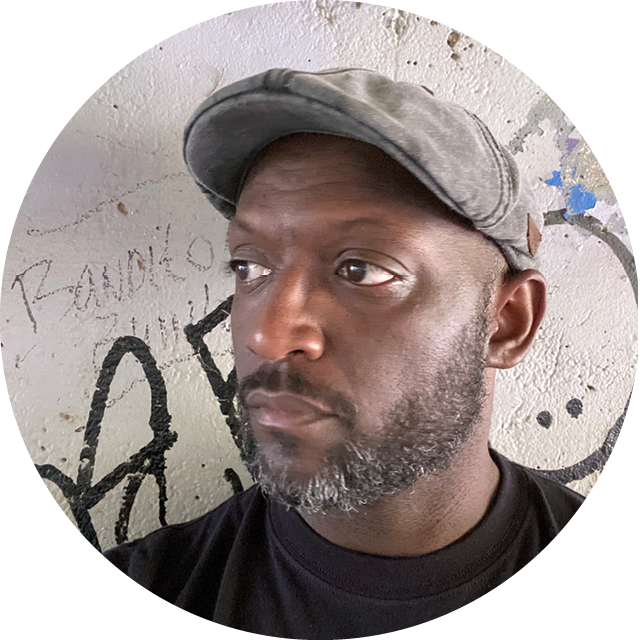 Antoine Williams
Multi-disciplinary artist Antoine Williams' work explores cultural identity through the power, fear, and societal perceptions associated with being Black in America. Heavily influenced by science fiction and his upbringing in rural North Carolina, Williams creates his own mythologies that capture the complexities of contemporary Blackness. In his drawings of Black men in oversized clothing, figures carry an immense physical, psychological and emotional weight for the bare minimum of being seen as fully human.
---